The Cereal Killer cafe which now has a shop in Camden as well as Brick Lane, has received dare we say a mixed response since their launch last year.
The anti-gentrification protest recently is only one example. Now they have released a book going off their cereal brand offering recipes which essentially equate to cooking Cocoa Pop Brownies.
The front cover of this book by the  'most hated restaurant owners in London' may imply that it is for children.
Publishing industry. Hang your heads in shame. pic.twitter.com/emO28BorBq

— Harry Wallop (@hwallop) October 8, 2015
This is however not the case as you can quickly tell: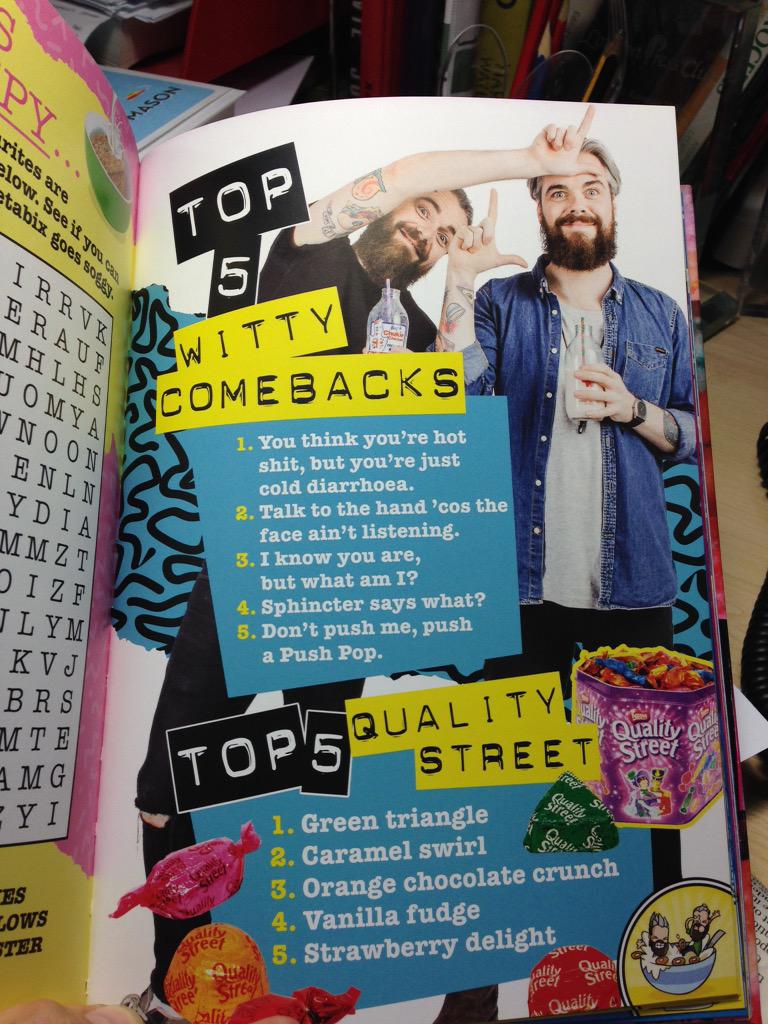 It appears to try and attract the 90s nostalgia audience, with its Keery twins cut out masks and 1990s annual style design.
Synopsis: The Cereal Killer Café Cookbook is the perfect gift for any cereal lover, bringing the brilliance of London's The Cereal Killer Café into your home with inventive cereal recipes, great cereal stories, nostalgia, party facts, games and humour. Learn the important rules of cereal eating – slurp all you want, make sure you choose a deep bowl to avoid spillage on the way to the sofa – and get creative with recipes using all your breakfast favourites, like Cocoa Pop Brownies, Corn Flake Chicken and Sausage-stuffed Shredded Wheat and No-bake Crunchy Nut Cluster Cake. Resplendent with 1980's and early 90's pop culture references, photos and comic-strip illustrations, The Cereal Killer Café will remind you of happy days when cereal boxes came with toys inside and free games came on the back of the box.