The San Bernardino Islamic terrorist attack may be the first of its kind in Southern California, but the region has seen its share of Islamic terrorism activity in recent years. Several Southern California residents have been tied to such activity since 2001.
Los Angeles:
March 23, 2003
In March of 2003, army Sgt. Hasan Akbar, shot and killed fellow officers as they ran from grenades Akbar lobbed into tents. Akbar was sentenced to death in 2005 by a military jury.
July 27, 2005
Law enforcement stopped a plot to attack religious institutions, military locations and airports in 2005. Kevin James, Gregory Patterson and Hammad Samana were charged with conspiracy to commit war against the US government through terrorism.
May 22, 2015
Nader Elhuzayel and Muhanad Badawi were arrested after expressing a desire to die as martyrs and support a foreign terrorist organization. Elhuzayel is additionally charged with 25 counts of bank fraud and Badawi faces a charge of federal financial aid fraud. The trial is scheduled to begin in July, 2016.
Riverside:
November, 2012
Defendants named in a 2012 criminal complaint include Sohiel Omar Kabir, 34, a naturalized American from Afghanistan who previously lived in Pomona, California, Ralph Deleon, 23, born in the Philippines and a legal resident in Ontario, California, Miquel Alejandro Santana Vidriales, 21, born in Mexico and a legal permanent resident in Upland, California, and Arifeen David Gojali, 21, a U.S. citizen residing in Riverside, California. Three of the terrorists revealed plans to an FBI undercover agent and the four men were arrested in California. Kabir was arrested in Afghanistan.
Kabir and Deleon were eventually convicted and sentenced to 25 years in federal prison while Santana was sentenced to 10 years and Gojali to five years. Both of the latter will be subject to 10 years of supervised release.
Garden Grove:
October, 2013
Sinh Vinh Ngo Nguyen, pled guilty to terrorism charges in December of 2013. Authorities said Nguyen admitted attempts to provide material support to a designated foreign terrorist organization.
Orange County:
July, 2014
Adam Dandach plead guilty to planning to travel to Syria to join ISIS and faces up to 25 years in federal prison.
San Diego:
October, 2009
Somalian Jehad Mostafa is accused of providing material support to terrorists and is currently at-large. He is believed to be in Somalia after residing in San Diego for some time. There is a five million dollar reward for his capture.
August, 2014:
Douglas McAuthur McCain's death was confirmed by the White House in August of 2014. MCain was one of three Americans killed while fighting for the Islamic State in Syria. McCain grew up in Minnesota and moved to Sand Diego to attend college.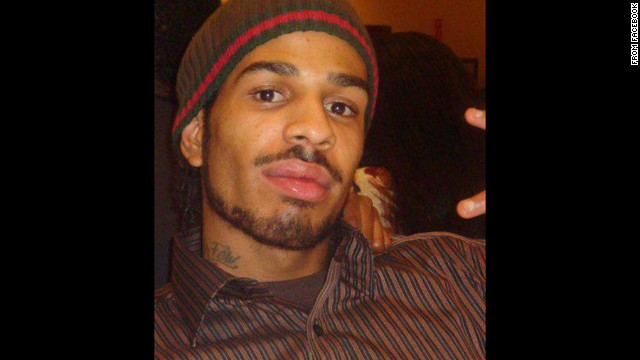 April, 2015
Mohamad Saeed Kodaimati returned to the US from Syria in March of 2015. He pled guilty to lying to the FBI and agreed to prison sentence of eight years. Kodaimati admitted to traveling from San Diego to Turkey in 2012 where he met with Islamic Sate and Al Nursa fighters. He became a US citizen in 2008 and has lived in Charlotte, N.C. and San Diego. Sentencing is set of January 11, 2016.
Fox News reports that investigators are still looking into and investigating a number of individuals domestically.