Bastille Day: a day of national celebration and unity. Yet, it seems that what started out as a celebratory day to remember ended in a horrific event deemed to be a terrorist attack. Amidst the iridescent fireworks and joyful hearts of thousands of people, Nice was struck by a driver, who appeared in a truck and proceeded to drive through frightened civilians and tourists gathered in the renowned Promenade des Anglais.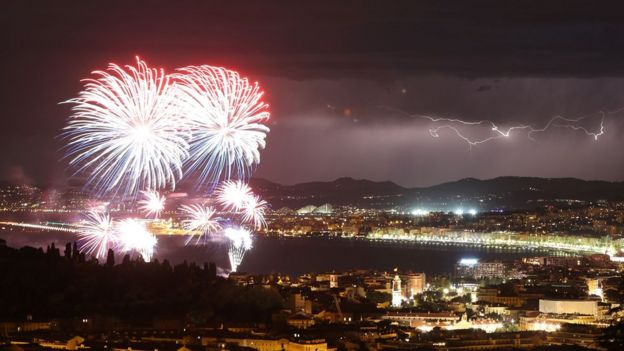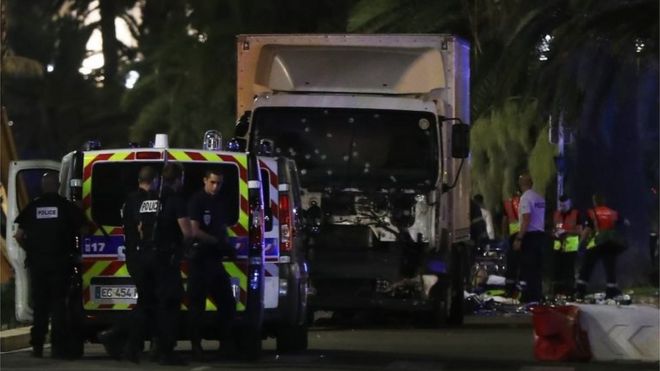 This unmerciful attack left at least 84 dead including several children. Supposedly, at least 18 remain in critical condition. In the wake of such tragedy, French Prime Minister Manuel Vallas stated that France would have three days of mourning between July 16 and 18.
France has previously been a victim of dreadful attack as witnessed last November in Paris. This recent brutality has urged François Hollande, the French President, to announce a reassessment of the domestic terror threat. A refusal to allow the denial of human rights, President Hollande revealed that a state of emergency will be maintained for three months.
Many innocent lives have been unexpectedly cut short.  In such a terrible moment of violence, our hearts are with France.
Photo credit BBC